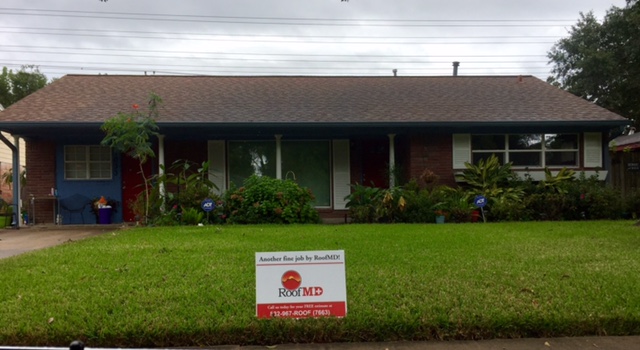 Your roof is the biggest protector of your largest investment, your home or business. You wouldn't just go to any doctor when trying to get treated for illness or sickness. Why would you substitute quality on your home?
Roof MD has more experience and education in roofing than most contractors. Mark Donaldson, "The Roof MD" has seen good roofers and bad, as a supplier for a number of years, and branch / sales manager of many supply houses. He has been supplying people and educating contractors on the proper installation requirements for years.
Our goal is to offer one of the most educated roofing and general contracting companies including solar to homeowners in the Houston and greater Texas market. Quality matters when it comes to roofing.
We are the only company that installs the "Healthy Roof and Healthy Roof Plus System." We hope customer will use our company many times over in their lifetime because the customer experience is better than most. The products and services that we generally sell meet or exceed local building codes and beat competitors offering.
The majority of roofs are improperly installed, and that is leading cause of leaks and early roof failures. Hire Roof MD and General Contracting because we are knowledgable professionals that will protect your largest investment, Healthproof Your Roof!
We are motivated by all types of roofing projects.
Residential / Commercial / Roof Replacement / Roofing Repairs / Coatings / Lifetime Shingle Roofs / Metal Roofs / Composite Roofing / Designer Roofs / TPO / PVC / Standing Seam / R-Panel / Tile Roofs