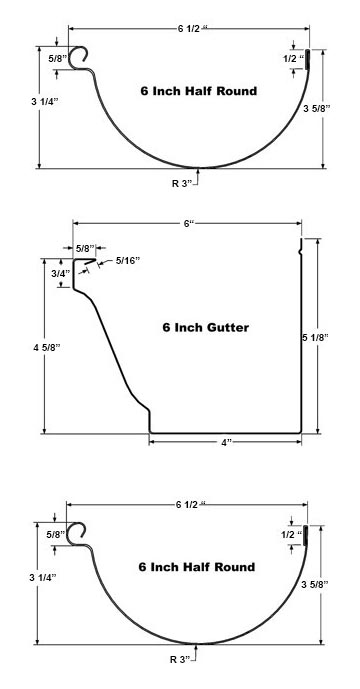 We offer various different gutter profiles and colors to assist in diverting your rain water run-off at your home or business. Seamless gutters are the most popular form of gutter installation. Our goal is to protect the beauty of your home and the expensive landscaping. We typically form gutters on the jobsite and often times install a leaf guard system.
There are different reasons why you would use, 5", 6" or half round gutters, just as there applications where a leaf guard system might be ideal. Imagine never having to clean your gutters again and keeping your ladder in the garage.
We offer "k-style", "u-style", architectural, copper and traditional aluminum. Contact us today to make your rainwater go away, somewhere you tell it to!