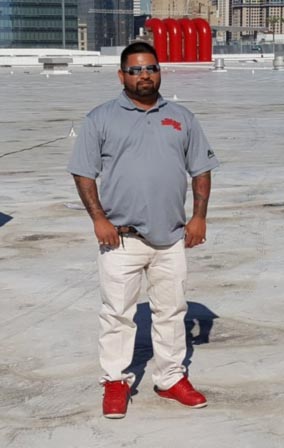 Been roofing since 1997. Has worked for the largest to the smallest roofing company's in Texas. He specializes in commercial flat roofs. Warehouses, shopping centers, high rises and multifamily apartments. New construction and reroof.
Besides roofing he has experience in remodeling multifamily apartment units. His team behind him delivers high quality roofing jobs all across the state.
He has two girls, a seven year old and two year old. He is one of the hardest working guys in the business. When he is not working he enjoys hunting, fishing, and enjoying the city of Houston.
Putting on roofs is what he loves, he is The Roofer Man!