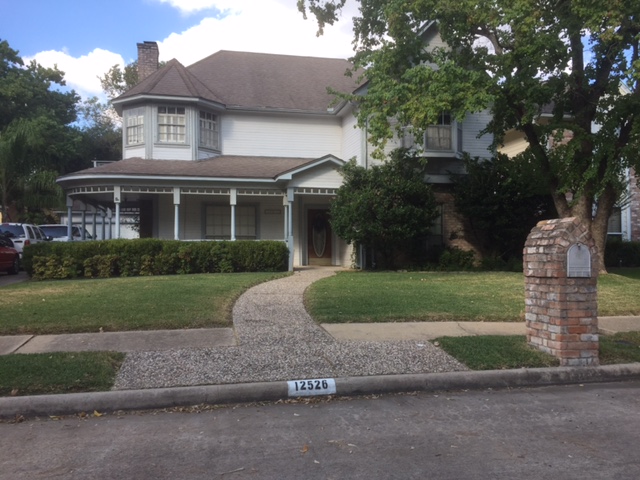 We've been in the roofing business since 2004 and we are one of the most educated and well connected roofing and general contracting companies in the business. The owner graduated from Texas A&M Universities Industrial Distribution program.
He was born and raised in Houston and both helping people and entrepreneurship were in his blood, as his mother was a teacher for over 40 years and his father owned a successful courier and messenger company called Hotshot Delivery.
Mark Donaldson, "The Roof MD" has seen good roofers and bad, as a supplier for a number of years, and branch / sales manager of many supply houses. He has been supplying people and educating contractors on the proper installation requirements for years. In addition to dealing with all of the major manufacturers of roofing material, to make sure the best products were supplied to the end user, you the homeowner or building owner.
Our goal is to offer one of the most educated roofing and general contracting companies including solar to homeowners in the Houston and greater Texas market. We've always loved building things and wanted to build Roof MD for the end user, ourselves, everyone's peace of mind, and independence. We aim to build a clean roofing business using our "Healthy Roof and Healthy Roof Plus System." We hope customer will use our company many times over in their lifetime because the customer experience is better than most.
Roof MD and General Contracting, LLC. was formed in July of 2015, as business serving to guide other contractors on best practices. The beginning of 2016 was about entering a new market and learning about Solar Rooftop products that would differentiate Roof MD from other contractors. Straight up roofing without solar was still our bread and butter, but we did enjoy making homes more energy independent with solar and energy upgrades.
We're not looking to be the biggest contractor in Houston or Texas, we just want to be one of the best. We sell ourselves first, and the products and services next. Good thing is that the products and services that we generally sell meet or exceed local building codes and beat competitors offering.
Using our in-depth knowledge of the roofing business, we aim to make sure the best interest of the customer is taken care of. Caring too much has never been a problem for the Roof MD. In fact, a portion of every sale goes towards the Krewe of Cajuns and Cowboys which benefits Texas Children's Hospital.
We offer free roof inspections to make sure you have a "Healthy Roof!" Same day prescribition for the majority of our inspections, whether repair or full replacement.
We aim to serve homeowners and business owners in the greater Houston area and beyond, because that's where we grew up. Inside the Loop, Memorial, Fort Bend County, Galveston, College Station, East Texas, Matagorda coast line, and towards San Antonio.
We want to provide a professional, educated roofing and general contracting company for all of your home and business needs. We value helping customers with small projects, such as roof repairs, to full roof replacements on residential or commercial projects. We assist homeowners with insurance claims related to wind and hail damage, as well as roofs that are at the end of its lifecycle.
We give FREE ROOF INSPECTIONS to educate and inform the customers. We offer a complete solution that's a unique prescription to each and every property owner's needs. Whether it's a roof repair, a full roof replacement, or a roof coating project to restore the life of the roof.
We don't really compete with others because we build our "Healthy Roof and Healthy Roof Plus System" beyond building code and engineering requirements. The thing with a lot of other roofing companies is that they used to clients of ours at Roof MD and General Contracting. We sold builders, one man show contractors, storm chasers, big box stores, and other reputable roofing contractors just like us. There are good ones just like us, but we do not feel there is anyone that's going to give you the level of attention or expertise to your roofing project like the team at Roof MD and General Contracting.
Health Proof Your Roof with Roof MD and General Contracting, LLC.
Locally Owned & Operated
Fully Insured
Over 15 Years of Roofing Experience
CertainTeed Select Shingle Master
TamkoPRO Certified Installer
GAF Certified Contractor
Motivated by All types of Roofing
Former Board Member of RCAT – Houston Chapter
Born and Raised in Houston, Tx
Aggie Owned and Operated